By now you must know that anti-aging creams do not all perform as well as their manufacturers claim they do. Promises, promises — which one will you believe and which ones are best forgotten? Getting on an anti-aging regimen can be tricky, tricky. One question always comes to our mind that does neck and face tightening creams work? If you're not careful, you'll be wasting your hard-earned dollar on good-for-nothing beauty jars and anti-wrinkle potions.
Do Anti-Aging Creams Really Work?
That's the first question that begs for an answer. The straightforward answer is, "yes and no". The efficacy of anti-aging cream depends on two top considerations:
What is included in the formula and at what concentrations this are present in the product

How well these products complement your skin type and skin needs.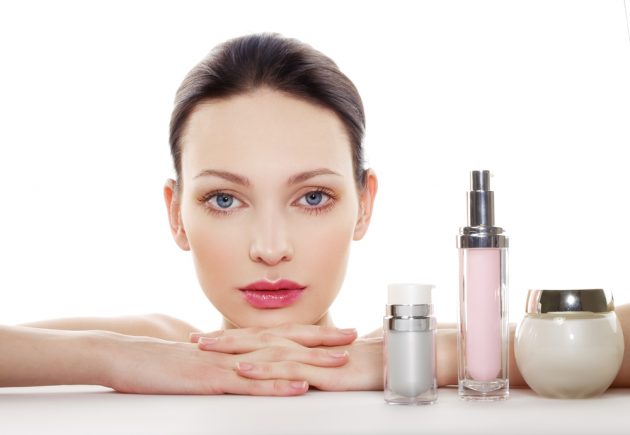 That said, which anti aging creams actually work? It boils down to product components. When you have aging skin, you have top three skincare objectives:
Stop the damage from getting out of hand. The best anti aging products will include components and mechanisms that shield your skin from further damage such as antioxidants. The even more sophisticated brands in the lot will enhance skin synthesis and reinforce the protective barrier to make your skin more resilient to future causes of damage and signs of aging.
The best anti aging cream for 30s and beyond will offer certain mechanisms to speed up three key processes that help your skin revive its youthful health and appearance. First, it replenishes lost moisture, hydration, and nutrients necessary for your skin successfully facilitate damage recovery. Second, it facilitates processes that speed up skin repair, rejuvenation and renewal, most notably by  significantly speeding up collagen production and raising fiber production levels. Third, it will inhibit skin aging such as by stopping the growth of age spots by blocking tyrosinase, an enzyme responsible for melanin production.
Anti aging creams  that really work will boost your skin health by making up for lost functional efficiencies, such as by systemically sloughing off dead skin cells to speed up collagen production and skin renewal. Lost hydration and moisture can be replenished by introducing external sources of hyaluronic acid and natural oils.
What Are Effective Anti Aging Creams Made Up Of?
Since the labels determine the value of any anti aging product, you must know that the top 10 anti wrinkle creams are formulated with the following components, the most valuable ones that have clinically demonstrated aging skin improvements are as follows:
Vitamin A, Including All Its Derivatives
For the longest time, the positive improvements that Vitamin A can render to aging skin cannot be denied. To date, these ingredients remain to be an essential component of anti aging creams designed for women and men past the age of 40. Why 40? Vitamin A has side effects that includes thinning out the skin. Make sure you are well-informed about the upsides and downsides of using Vitamin A before you start using it.
These are short chain amino acids that can command your skin cells to act a certain way or to deliver enhanced mechanisms. Two key categories of peptides that are specially beneficial for aging and mature skin are pentapeptides and neuropeptides. Pentapeptides, like the patented Matrixyl 3000, work by stimulating your skin cells to produce higher volumes of collagen fibers at faster rates. Neuropeptides stretch back aging lines and creases on your skin by acting on your nerves, numbing these and, in effect, relaxing the skin on top to stretch back to an expressionless state.
What is the best wrinkle cream on the market?  More and more experts now agree, anti aging creams that are formulated with plant stem cells are quickly changing the face of topical skincare. There is now growing evidence to prove the beneficial impact of plant stem cells on aging skin. In particular, the Malus Domestica Fruit Cell Culture has been demonstrated, using medical imaging technologies, to support reconstruction of damaged areas of the skin. The result: shallower wrinkles and nearly invisible fine lines.
Is There Any Anti Aging Product That Can Significantly Reverse Visible Signs Of Skin Aging?
Even as topical skincare science is gradually inching closer to uncovering the secret to the fountain of youth, there is more certainty that there will never be a product that can solve all your aging skin care issues.  However, that does not mean that you can't do anything more. In fact, there's a lot more that you can do to help your skin better cope with aging and resist multiple signs of aging skin longer.
Listed below are ways by which you can further improve the positive results that you can obtain from any anti-aging cream:
Sleep For 7 Up To 9 Hours Night After Night
Indeed, it is a challenge to get a good night's sleep these days but, you have to try. Sleeping gives your body cells the perfect opportunity to divert available energy to repair damaged cells so you can wake up feeling rejuvenated.
Anti aging creams take care of conditioning the superficial layers of your skin. Your diet should take care of nourishing your skin from within. Much has been said about what you should eat and what you shouldn't. Follow this simple rule of thumb: go for variety and eat in moderation. Drink plenty of water throughout the day.
Getting the right nutrients is just the start of giving your skin the nourishment it requires to be healthy and beautiful. By exercising, you pump nutrient-rich blood to feed cells in all corners of your body. Moderate exercising for up to five times weekly is the best workout for improving aging skin.
Stay In Environments That Promote Healthier Skin
That means staying away from polluted environments. Keep your skin from drying out by installing humidifiers in your indoor spaces.
Protect Your Skin With Sunscreen
UV ages your skin the most, next to senescence or, possibly at even greater degrees. So, you want to stay young? Stay protected from the sun.
Conclusion
Say you're ready to get on an anti aging regimen? Even if all anti aging products worked out the finest mechanisms to help your aging skin, none will successfully restore your youthful complexion until you make significant adjustments to your lifestyle too.